Kyepot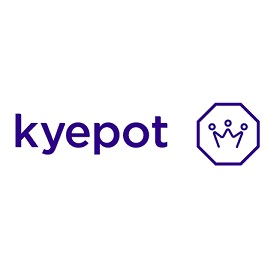 Kyepot is 1st digital platform for all alternate savings, Investment and credit for Bharat.
Kyepot is the new way to save and borrow for the things you want and can effortlessly track your progress and take charge of your financial goals.
Through the KyePot app you can invest for great returns, borrow affordably, and earn with just a few taps on your phone.

We have partnered with leading chit funds of India like Chetana Chits Haveri Pvt. Ltd., The Mayavaram Financial Chit Corporation Ltd., who have served millions of customers in their decades of existence and have managed more than Rs. 1000 crores in funds. 

How are we Different
>> Transparency at every stage.
>> Better returns for savings, lower borrowing rates.
>> Easy digital transactions.
>> Goal setting and tracking.
>> Legal processes and compliance to safeguard investors.
>> Earn referral incentives and save money for free.
>> Superior and scaled customer acquisition (Digital, Assisted & Partners Channels)
>> Superior data driven underwriting & risk management
>> Superior service and 24 hrs disbursements.

Team
Co-founder & CEO – He has 14 years in Fintech, Ex Visa, BAML. Was the part of the team that built Visa EU's core payment processing Platform from ground up.

Co-Founder & CTO – He has 14 years in deep tech, PhD in CS, AI from UCL London. Built cutting edge AI Solutions for German Automotive firms & Microsoft.

Head of Product & Ops – He has 15yrs in Banking & Tech. Payments, Cash Management & Banking, Liquidity expert.

---